SEO, also known as search engine optimization, is a strategy and technique that helps websites and webpages achieve visibility within the search engines. If you have a website that never seems to get visitors no matter what you do, you're probably getting SEO wrong or ignoring it altogether.
Are you attempting to boost your visibility within the search engines? Or are you trying to get high search engine rankings for your clients? Either way, the powerful search engine optimization tips that we are about to share with you will make it more than possible for you to achieve first page rankings on Google, Yahoo, or Bing, or any other search engine for that matter.
Are you ready to learn the truth about SEO? Stick with us just a little while longer and discover foolproof ways to improve your ranking in the search engines right now.
7 Effective SEO Techniques to Boost Search Rankings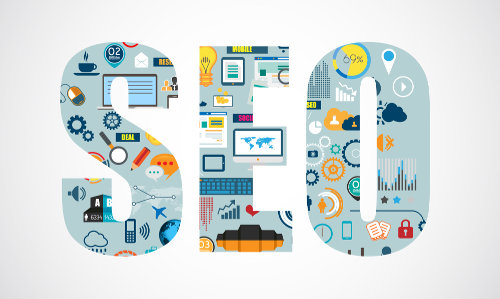 Big brands does it well, and the great thing about the Internet is that you can achieve similar success.  The key for the smaller businesses like us is to focus our resources to the following:
1. Keyword research
To achieve the highest levels of success with search engine optimization, you have to get your keywords right from the get-go. Some things to focus on during the keyword research phase include: 1) use Google keyword planner, 2) weed out the high competition, impossible to rank keywords, 3) compile a list of high-traffic, low competition keywords, 4) search the domain of your top 10 competitors using Google's keyword planner to find even more keyword ideas, 5) add the additional keywords to your list.
2. Content creation
During the content creation phase, it's time to start writing articles and blog posts based on the keywords that you have recently discovered. These blog posts should contain the exact match keyword phrase within the content at least 1% of the time at a minimum. Depending upon the current Google algorithm, you may need to lower the keyword density or raise it accordingly based on where the algorithm happens to be at the time.
3. On page optimization
Search engine optimization is not complete until you shift your focus to on page optimization. By optimizing each page on your website, you're giving your content a much greater chance at achieving first page Google rankings. Some on page optimization tips include:
Add keyword to title tag.
Add modifiers to the title, examples including "best", "2016", "review", "guide" and more.
Make the title an H1 tag.
Make subheadings a H2 tag.
Add keyword to first 100 words of content.
Add keyword to last 100 words of content.
Sprinkle LSI keywords throughout the blog post or article.
4. Off page optimization
Even though on page search engine optimization is incredibly important, the truth is that off page SEO has an even greater impact on your search engine rankings. By off page optimization we mean getting backlinks pointing back to your top level domain and/or inner pages.
To rank for specific keywords in the search engines, you'll need to improve off page search engine optimization in the following ways:
Social media profiles – create profiles on the biggest and best social media websites including Facebook, Twitter, Instagram, Pinterest, LinkedIn, MySpace, and more and do not forget to add a link pointing back to your website for off page SEO juice.
Guest blogging – write guest blog posts for popular blogs in your niche or blogs with high domain authority even if they aren't in your niche and do so with the condition that you'll get a backlink pointing back to your website.
Link exchanges – create strategic alliances with other bloggers and ask them to place a link pointing back to your site on their website in exchange for you doing the same for them.
Directory submissions
– submit your blog to the most popular directories including ZoomInfo, DMOZ, Pegasus, OneMission, Yahoo Directory, etc. 5) Search engine submission – and finally, submit your blog to top search engines including Google, Yahoo, Bing, AltaVista, MSN, Excite, Lycos, Alltheweb, Alexa, etc.
5. User generated content
Getting your users to generate additional content for you is another way to improve search engine optimization. It's best to answer comments and questions below your content as quickly as possible. This user generated content is valuable and it shows Google and the other search engines that you have an active blog that people consider an authority in your market. The activity helps prove that your blog is worthy of high first page rankings.
6. Social media content promotion
Promoting content via social media sites like Facebook, Twitter, LinkedIn, and more make it easier for your content to go viral and generate serious interest. Plus, you'll also gain an additional backlink on the social media sites which certainly will not hurt your website ranking
Timetracking by task is important to find out how much time and money you're investing in order to achieve positive search engine rankings. Some tasks might not be worth the time and money. By tracking everything, you'll discover which methods are effective and which ones aren't worth the time, effort, and energy.
Conclusion
Until now, getting first page search engine rankings may have seemed like an impossible dream. If you implement the strategies that we've shared today, not only will you achieve high rankings in the search engines, but you'll also knock the competition down a peg or two in the rankings. Test these suggestions out and see which ones are your favorites.