PC World recently posted about today's modern small business, Sans Office; an article which discusses how modern companies have been reshaped through the power of virtualization to take their day to day operations online. Does today's small business really need a bricks and mortar office premises? It appears not with our great mobile technology, our online storage solutions and robust cloud servers. If you are considering a virtual office for your small business, take a look at the top 10 benefits below.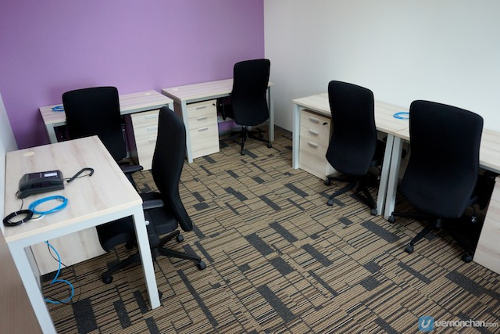 A Cost Effective Solution
A virtual office is the most cost effective way of running your business. Without the burdening overheads of an expensive city office location, a virtual office is ideal for start-ups and entrepreneurs looking for a low cost solution. A virtual office means that staff can work remotely, allowing business owners to negotiate salaries with the pull that roles require no travel, mileage or fuel.
Complete Flexibility
Virtual offices give you complete flexibility for your business, making it easy for you to move working locations and meeting locations at the drop of a hat. If your business requires you to be malleable, a virtual office is the ideal solution.
Environmental Benefits
If your business cares about Corporate Social Responsibility, a virtual office can work in your favor by showing your customers, trade partners and stakeholders that you are reducing your carbon footprint by working virtually.
Increase Productivity
Without long commutes and the distractions of a busy office, productivity can be increased dramatically. It's quite common for businesses to come to a standstill during extreme conditions; icy roads and snow storms can make it difficult for companies to keep running but virtualized office remove this risk altogether.
Additional Space for Growing Businesses
Virtual offices are not only a cost effective solution for startups and internet businesses, but also a temporary solution for growing businesses looking to get an additional location in another part of the world.
Test the Market
If your company is expanding into a new area, taking the plunge can be scary. But a virtual office with remote staff members can be the low risk option which doesn't tie you down to a long commercial property contract.
Appear Professional to Your Clients
In the past, the idea of a virtual office may not have been as attractive. But internet businesses who want to market their Corporate Social Responsibility and their contribution to the environment will find the virtual office solution, one that is hugely beneficial. Appear professional to your clients with an official mailing address and a telephone answering or automated phone service.
Get a Prestigious Mailing Address
If your area code really matters to you and your clients, get a prestigious mailing address in some of the most sought after city locations from virtual office agencies such as London Executive Offices. First impressions count, so whether you want a mailing address in New York's Madison Avenue or a stylish reception in London's Mayfair, a virtual office location can help you obtain your ideals without the high costs.
Save Time
If you're setting up your business in a hurry, or in need of a virtual location in a new market, a virtual office will save you time.
Reduce Office Expenses
Office furniture and equipment can cost money. Day to day expenses will also add up in terms of utility bills and the cost of running on-site facilities. A virtual office location can offer you telephone answering services as well as access to its office equipment such as printers, scanners and copy machines should you need to use them.