The world is constantly evolving in the direction of online marketing and many firms are looking for qualified employees to accomplish a variety of tasks such as social media management and search engine optimization. However, many in the field are still on the fence about whether getting a certification is essential in this line of work. In this article, we're going to address how important certification is in the world of online marketing and whether you should consider it.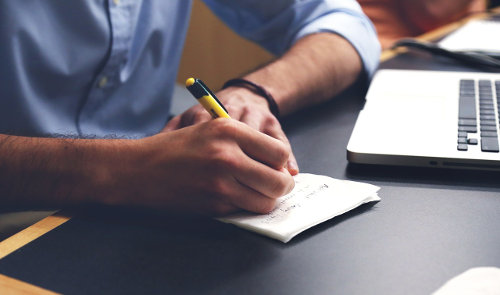 The Emergence of Digital Marketing University Courses
To respond to the increasing demand, many colleges and universities now offer a variety of courses geared towards digital marketing and other online related disciplines. But are they really worth it?
Well, this can be difficult to assess. Since university courses in digital marketing are still new, the curriculum is still developing and leaves huge gaps students have to fill themselves. In addition, these degrees aren't commonplace enough for companies to specifically ask for them in their list of qualifications. Companies are more inclined towards hiring someone who obtained an accredited MS finance online over someone who has a specific online marketing degree. Companies are more accustomed to people with online finance degrees and understand better want their set of expertise is.
Digital Marketing Certification is Still a Plus
While digital marketing degrees are not compulsory to get a job, they are still a plus on any resume. But they will usually not be able to stand on their own. You will usually have to complete another degree online or otherwise to get a job. In addition, the course you choose has to be from a reputable organization for it to even be recognized. And since digital marketing courses are still fairly new, it can be difficult to get a true assessment of the quality of a particular program.
Is it Possible to get by Without a Digital Marketing Degree?
While a university course will give you the structure you need and cover most aspects of digital marketing, in many cases, instructing yourself may be a better solution. There are plenty of unaccredited courses online that will give you all you need to be successful as an online marketer.
Market Motive, an initiative started by Avinash Kaushik, one of the bigwigs at Google, is one example of a great online resource for those who would be interested in learning the ins and outs of digital marketing. A variety of other online courses and resources are available to those who would like to further their online marketing education, many of them completely free of charge. So, while these courses will not offer you certification, they are still a welcome addition to any resume.
Digital marketing courses can be valuable in many cases. However, they are not completely essential in the current climate. It would be wiser to invest in a formal education in another related field, such as an online finance degree, and seek an online marketing education on your own time. This will allow you to have the credentials necessary to land the position you want while still possessing the skills necessary to be a successful online marketing director or social media manager.