While many businesses see the value in have a nice, professional looking website, they don't stop to consider the importance of choosing the right web hosting provider. Your flawless website won't be very successful if nobody can access it due to downtime and sluggish performance. These kinds of problems are common with a poor hosting service.
According to a post on The Next Web, using the wrong host can lead to"negative effects on your search rankings", among other things.
Will your site or blog be able to handle a spike of traffic whenever you have a successful social media campaign or Socialboosterz strategy? It depends on the hosting you choose.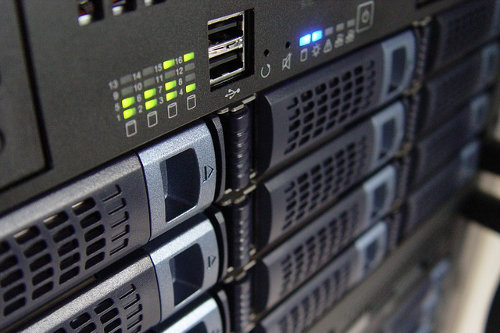 Here are some ways to tell if a hosting service is right for your needs:
It helps to know exactly what kind of hosting you need
If you only need a small, simple site and don't plan on expanding in the future, you won't need an expensive, dedicated server. A basic or intermediate hosting plan should be enough. Go with a bit more than what you think you will need, just in case you get lucky and receive a surge in traffic. If you DO plan on having an extensive site with many pages and multimedia, it might be a good idea go with a plan that includes a dedicated server and a high amount of bandwidth capabilities.
Consider how much customer support you will require
Web hosting companies are not all equal when it comes to tech support. This might not be much of a concern if you are technically proficient and don't need all that much assistance or support anyway. If you do lack experience and know that you will likely need to contact customer support, test a few companies out by contacting them and asking questions. Are they easy to contact? How helpful are the answers? How long does it take for them to answer? Ideally, there should be a couple of different ways to get a hold of a support person.
Read reviews
Whether you run a startup, blog, or large company, read reviews on the web hosts you are interested in written by similar businesses or bloggers. If one of your competitors writes a positive review about Bluehost, for instance, you might want to check it out to see what your options are.
Consider if you need traditional web hosting or special hosting
If you plan to sell products, you need to check into e-commerce hosting plans that include security features and shopping carts. There are also special blog hosting plans for bloggers who want to use their own unique domain name.
Additional Considerations
Here is a checklist of things to look into before making your final decision:
The reliability of a host and its uptime guarantee
Both the initial and renewal prices
The Terms of Services – especially regarding usage policy and suspension
Upgrading options should you ever want to scale up
User-friendliness of the control panel
Whether or not the hosting is good for mobile-friendly websites
Support features such as backup and editing tools
In general, hosting companies that have been around for awhile tend to be reliable. This article on HuffingtonPost.com explains that "it's better to go for seasoned web hosts".
About the Author: Sam Jones is a digital marketing expert, social media and branding consultant and guest blogger for various publications, including Business2Community, Inbound.org and TheGuestPosts. In her free time, Sam is an avid traveler, foodie and lover of all things technology. She's also a fitness fanatic (in the making).