Trust is a delicate thing. It takes a lot of effort to build trust, and mere seconds to destroy it. Unfortunately, the majority of people feel that online shopping is a risky business. They worry that their goods won't arrive on time – or at all – or they fret that their card details will be stolen and used fraudulently. It doesn't prevent people from shopping online. Indeed, research shows that online purchases now outweigh offline purchases. But with so many online stores to choose from, customers might shy away from using your store if they have any trust issues.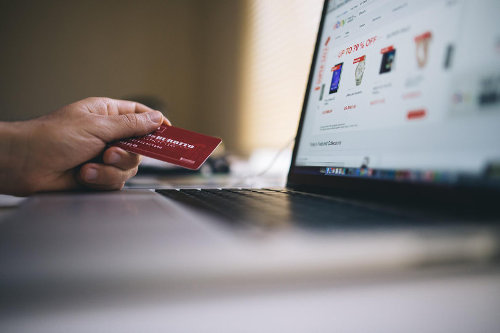 Anyone with an online information security degree knows how important cyber security. Discussions on the strategies used by cyber criminals is all part of the curriculum for students on an information assurance program, but for an ecommerce store owner, there is a lot to think about. To make it easier for you, here are some simple tips to help you instill trust in your ecommerce website. It won't guarantee you extra customers, but it should prevent you from losing any that you already have.
Build a Brand
Branding is very important. The more well known your brand is, the easier it will be to build trust. People trust big brands because know they are less likely to be duped into buying something they don't want or have problem returning goods if there is a problem.
Online Contact and Customer Service Information
Work hard at building your brand and pay close attention to the level of customer support provided on your website. A customer-support email address is not good enough. At the very least, provide a chat service, but ideally have a toll-free telephone number so customers can contact you with any order queries or complaints. Don't forget to link your social media accounts to your ecommerce store, as customers find social media a quick and easy way of getting in touch.
You should also provide a physical address. We trust companies more when we know they exist in the outside world. It reassures us there is a real person who can help if we run into problems with the purchase.
Online Reviews
Don't ignore the importance of customer reviews. Most people read reviews before they buy. An ecommerce website with poor reviews is a huge turnoff and customers will shop elsewhere.
Providing good customer service should prevent too many poor reviews, but do keep a close eye on your online reputation, and if there are any malicious reviews posted, have them removed.
Website Security
Website security helps to instill trust in online shoppers. An up-to-date SSL certificate and HTTPS makes customers feel more secure and therefore willing to handover their card payment information. People look for 'trust badge' on websites they use. In fact, 75% of shoppers will click away if an ecommerce website does not have a recognizable trust badge. The smaller your site, the more important this is to shoppers.
You won't win the trust of your customers overnight, so be patient, but if you follow the tips above, you are well on the way to long-term success.