I believe most of us are dreaming of making thousands of dollars from Google AdSense. One of the questions lingering in our heads is: How?
Maybe a success story would help…
I stumbled on a forum thread on DigitalPoint that is started by Chris from Australia who claimed has increased his Google AdSense income from $10/week to $800/week (Updated: $1000+ a week – See his forum signature.) While for some of us $10 a week is already a good achievement, making $800, even more than a thousand dollar a week is pretty much amazing.
The thread was started almost three years ago, and it has stirred quite a response from the other forum members. The post is long and need some time to discern the info (some forum members were 'complaining' about this, too) – Nevertheless, once you get the gist of the post, you learn a thing or two that most AdSense experts hide, highlighted by his successful layout that is responsible in making him $1000+ a week.
Here are some great tips from the thread:
Choose a topic (a.k.a. niche) that is not based on the high per click income, but based on your familiarity and knowledge – This way, you can bring the site to the fullest potential, and this is way much better in the long run.
Offer value – Write unique, on-topic articles that people would wanted to know or were searching for.
Create a winning-template to showcase your well-written articles (need testing, testing and testing.)
Implement the basics, must-do on-site and off-site SEO: Keywords in title, interlinking pages on the site, link building, etc.
It's proven to be better to build several sites you are familiar with, instead of lots of sites in high-paying niche (i.e. a blog network)
Experiment a lot – Never be afraid of doing trial-and-errors. Once you have found a working formula, apply it to your sites.
Learn as much as you can from forums, ebooks, books, classes, seminars – The key is to give you an edge over the rest of the pack.
Work hard, stay motivated and set detailed and measurable goals and targets.
Here is the layout that could make you $1000+/week (notice how different it is with Google's suggested layout):
Google AdSense Official Ad Placement Guide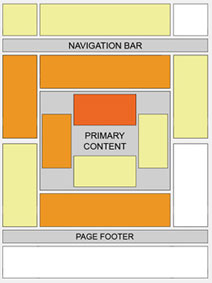 Chris' Google AdSense-Optimized Site Layout (click on the image to enlarge)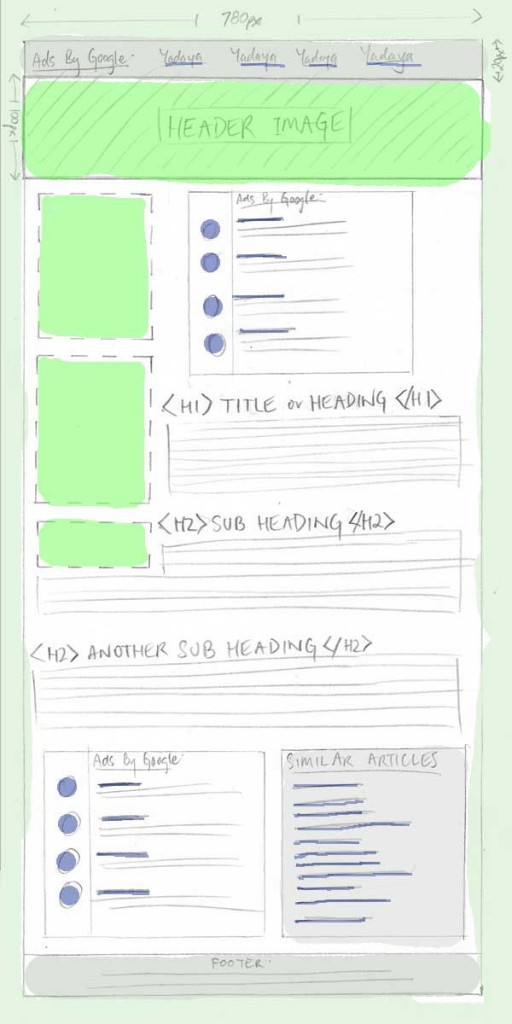 I'm going to try the layout! Any success stories to share?